Chrysler Valiant Charger
Driven by Alan Squires and Rick Wilcox
Drivers
Alan Squires, Rick Wilcox
Vehicle
Chrysler Valiant Charger
Registration
LFG816 or LEG816 (VIC)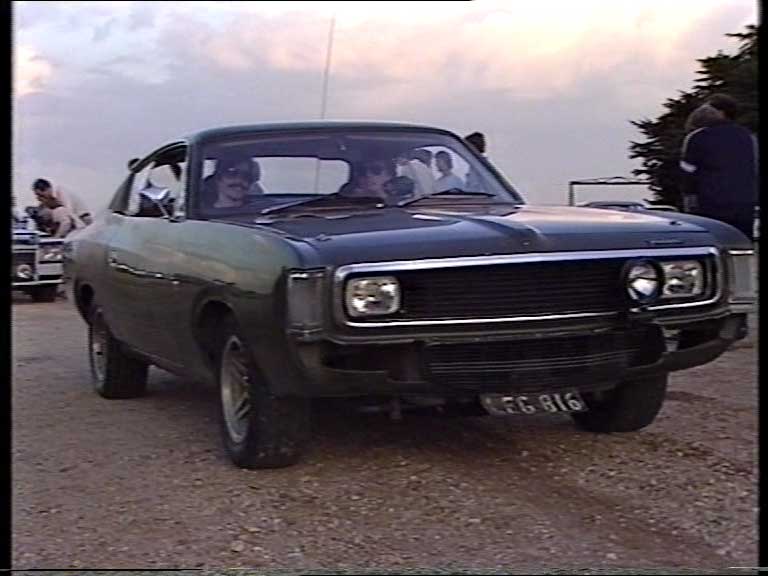 The car was entered by Alan Squires from Thornbury, Victoria and his co-driver was Rick Wilcox.
They drove a Chrysler Valiant Charger. They carried two 100 litre tanks of fuel in the boot.
They were pulled over three times before being booked for 125km/h in Balladonia, Western Australia, and after reportedly "acting the fool", the car was defected and they were not able to continue in the race.
The car was defected due to the trivial reason that the exhaust pipe did not extend far enough from the vehicle body.
They hitchhiked to the Albany checkpoint and then caught a ride with the film crew to Perth and the car was to be trucked back to Melbourne.