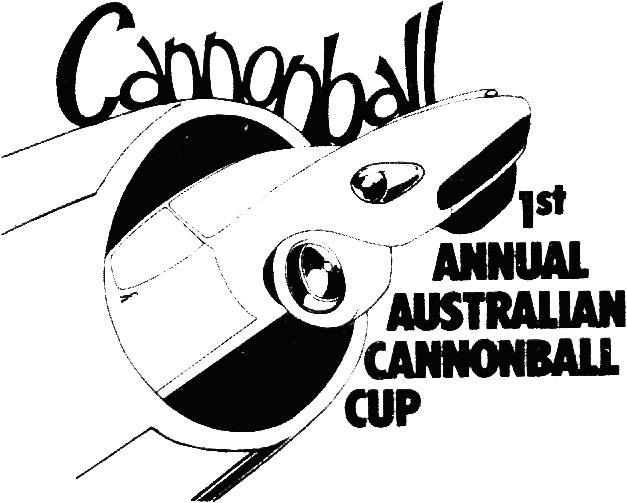 On 2 November 1984, 33 teams set out from Sunbury, Victoria on a 3,800 kilometre race across Australia to Fremantle, Western Australia.
32 hours, 22 minutes later, Charlie Kovacs and Len Walsh were first across the line in a six-wheeled Holden HX ute and provisionally awarded the winners of the first Australian Cannonball Cup.
Some time after the race, the organisers disqualified Kovacs and Walsh and awarded the second-placed team of John Hassard, Ian Bray and John Crowle the winners.
On this website you will find out more about the race, the teams that particpated, stories from the race, and see original documents, media reports, photos and video from the event.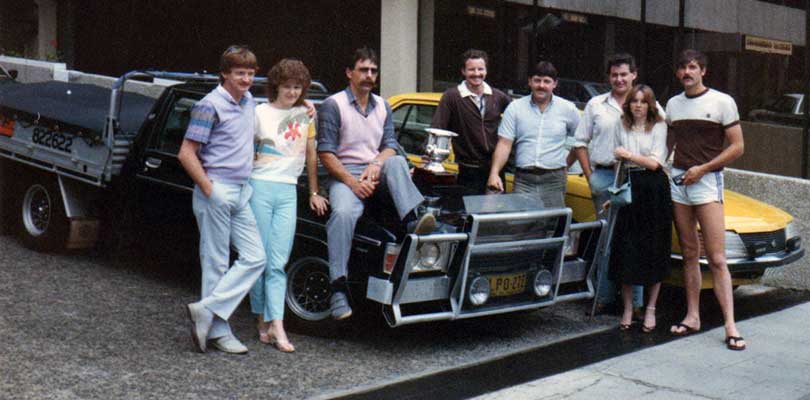 Len Walsh and girlfriend, Charlie Kovacs, Ian Bray, John Crowle, John Hassard, Barbara Langshaw, Mark Kent (Source: John Hassard)