Cannonball Sea-to-Shining-Sea Memorial Trophy Dash
The original and most famous of the Cannonball Runs.
The Cannonball Run is the one that started them all. It was an illegal non-stop race from New York to California.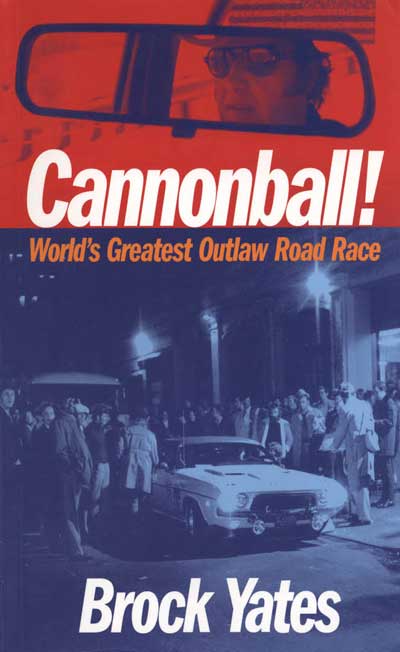 Organiser, Brock Yates, conceived the race as a protest against stricter traffic laws that were being introduced at the time.
The race ran five times between 1971 and 1979.
The first run was not a competitive race, as only one team ran, but the following races attracted many entrants.
Teams could choose their own cross-country route and competed in all sorts of vehicles, many disguised an an attempt to avoid trouble with the police. At least one team competed on a motorbike!
Dan Gurney, winner of the 1967 24 Hours of Le Mans, co-drove with Brock Yates in the second race in 1971, and is famous for saying of the event, "At no time did we exceed 175 mph."
Brock Yates, went on to co-write a movie based on the races, The Cannonball Run. If you've seen the movie you may be surprised to hear that many of what happened in the movie really happened in the races!
Brock Yates' book, Cannonball!, is the ultimate source of information about the races. In addition to detailed descriptions of each race by the author, who ran in each race himself, the book includes first-hand accounts of the races from many of the drivers who particpated.