Ford XR Falcon
Driven by Steven Swan and Noel Dey
Drivers
Steven Swan, Noel Dey
Vehicle
1966 Ford XR Falcon
Registration
NCQ684 (NSW)
Result
22nd – 38h 33m 27s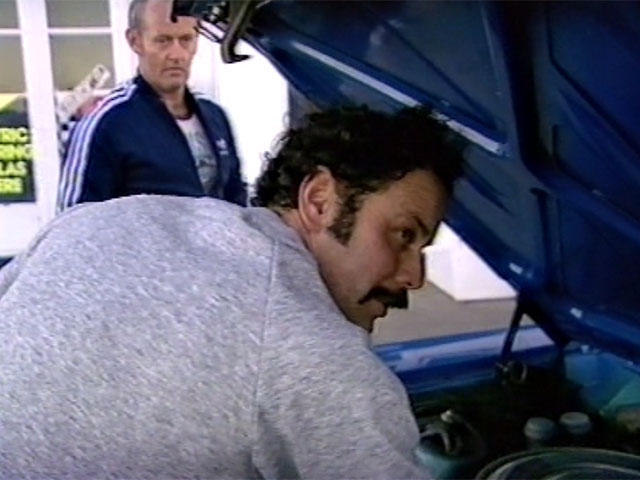 Not much is known about this team, who came from Sydney.
At their first fuel stop they told the film crew that they had rebuilt the engine in the XR Falcon before the race, and ran it in on the trip down to Melbourne.
They said that the car had a 5-speed gearbox.
The car had a 40 gallon (150 litre) fuel tank and they filled up with 138.4 litres of fuel, having travelled at least 900 km.
They also said they that they had problems with the alternator and were not able to use high beams, and that the car was using a bit of water.
Update: Noel Dey has got in touch and says:
"Steve Swan and I drove the 66 blue Ford Falcon in the 84 Cannonball. Our car was very competitive but had overheating problems due to recon motor and dirty radiator. Morning after the presentations, film crew turned up and were aghast when told who won it. 'They were booked for speeding in the race which automatically puts you out of the running for a place.' He has the trophy and lots of memories about the race, but he can tell stories and show the cup off, that's not really his under the race rules. The race was a lot of fun and we've still got memories and laughs almost 35 years later."

Noel Dey